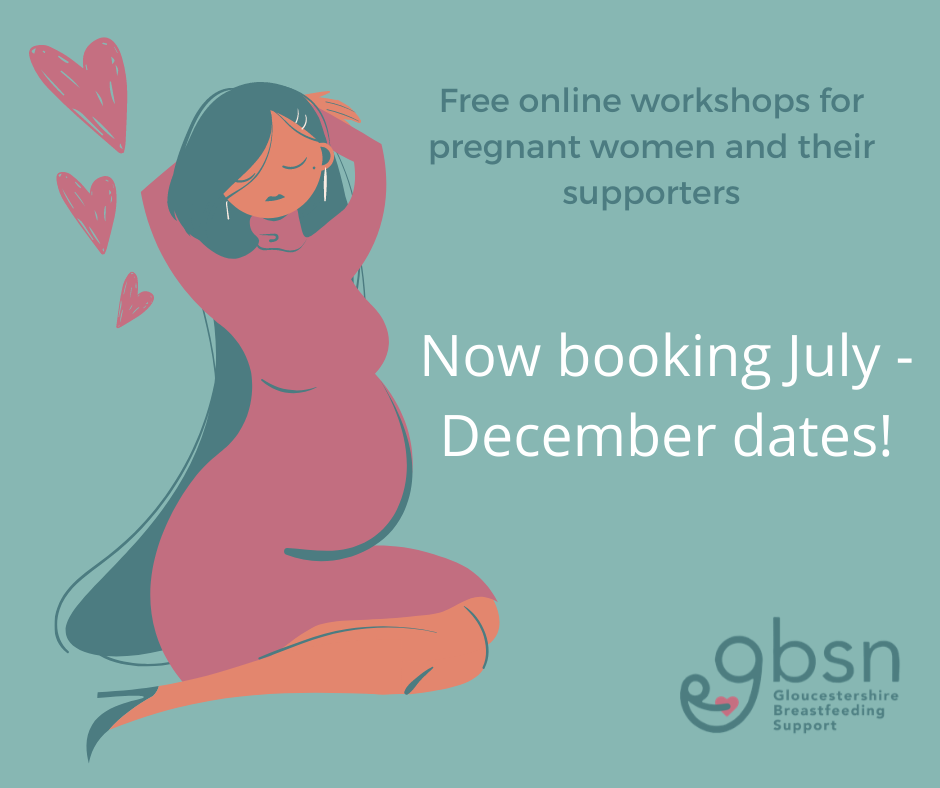 GBSN is offering expectant mothers and their support partners a virtual "Preparation for Breastfeeding Workshop".
We have gained funding to enable us to run this free of charge for a limited time!
A small group, via Zoom, will give you the chance to meet others. It will be facilitated by a GBSN Breastfeeding Counsellor who is trained by the NCT.
The focus will be on helping to get breastfeeding off to a good start, what breastfeeding looks like day by day and having self-help strategies if things don't go to plan. We'll concentrate on the first 10 days. You'll get the slides and information to read beforehand and we ask you to come to the first session ready to discuss what you've read. Then you'll get a chance to reflect upon this before the next session which will build upon the first.
You can attend this workshop at 35-40 weeks pregnant.
From July 2021 this workshop will be run as a one 2-hours session. We are now taking bookings for July-December 2021.
Free to attend. Afterwards, we will send out an invitation to donate to GBSN
We are taking bookings for the following sessions:
June:
23rd June at 7PM, facilitated by Nikki Bradley
July:
5th July at 7PM, facilitated by Lisa Cam
14th July at 7PM, facilitated by Rachel Wade
August:
19th August at 7PM, facilitated by Nikki Bradley
22nd August at 10AM, facilitated by Meg Walker
September:
6th September at 7PM, facilitated by Anny James
23rd September at 7PM, facilitated by Anny James
October:
4th October at 7PM, facilitated by Nikki Bradley
21st October at 7PM, facilitated by Lisa Cam
November:
1st November at 7PM, facilitated by Anny James
10th November at 7PM, facilitated by Rachel Wade
December:
6th December at 7PM, facilitated by Anny James
11th December at 10AM, facilitated by Meg Walker
Book your place here