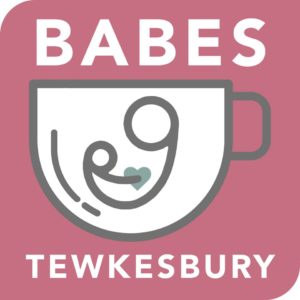 BABES: Breastfeeding and Babies' Early Support
CORONAVIRUS UPDATE – PLEASE CLICK HERE to see urgent message from our Trustees.
Wednesdays
10.30am – 12.00pm
Noah's Ark Children's Centre,
York Road,
Priors Park,
Tewkesbury,
GL20 5HU
BABES is for breastfeeding mothers and offers support and information in a friendly, relaxed and informal atmosphere. Pregnant women who would like to find out more about breastfeeding are also welcome. We would also love to see dads too or feel free to bring along a granny or friend for moral support.
The group is run by peer supporters, local women who have breastfed their own children and been on a training course, and facilitated by an experienced qualified breastfeeding counsellor.
BABES can offer:
Support and information
A selection of hot and cold drinks, homemade cake and biscuits
A chance to share experiences with other mothers
Access to an experienced breastfeeding counsellor
Plenty of toys and space for babies and toddlers
A library of books, leaflets and DVDS to borrow and for reference
Free bra fitting service
"Bravado" nursing bras for sale
We hold a special [email protected] week on the first Wednesday of the month however please note that pregnant women are always welcome every week and mums with babies are still very welcome on this day too!
BABES is free to attend. As we are a small self-funding charity, we are always very grateful for donations, whether by cash or paypal.
PARKING & PUBLIC TRANSPORT
There is no car park. There are a few spaces outside the Children's Centre. Otherwise, please park considerately on the nearby roads.