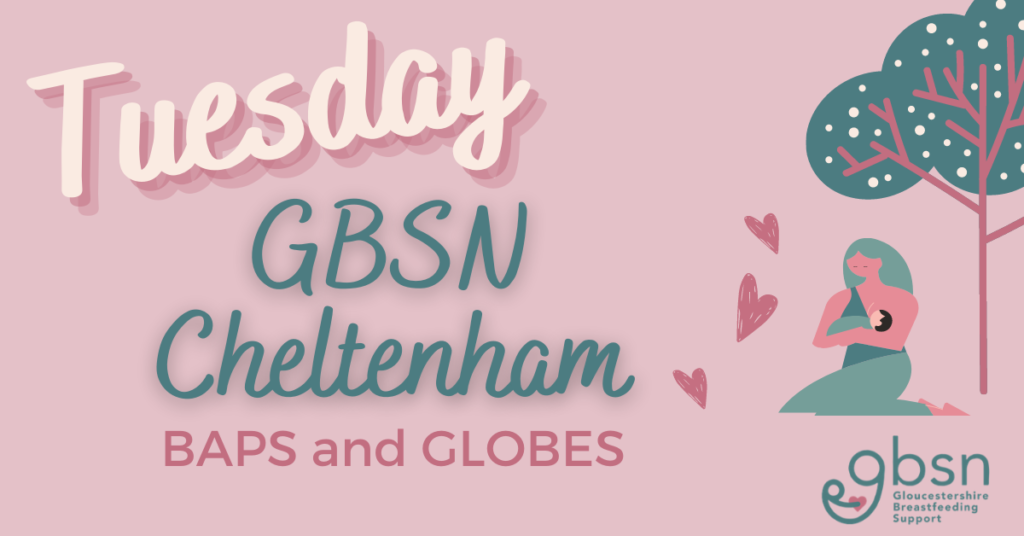 BAPS: Breastfeeding and Peer Support
CORONAVIRUS UPDATE – PLEASE CLICK HERE to see urgent message from our Trustees.
Tuesdays
10:00 – 12:00
Hesters Way Children's Centre,
Dill Avenue,
Cheltenham,
GL51 0ES
BAPS offers breastfeeding information and support to families at every stage of their breastfeeding journey. Whether you are pregnant, getting started with breastfeeding, experiencing difficulties or wishing to wean, we are here for you.
Our group is run by breastfeeding mothers, for breastfeeding mothers. All our peer supporters have breastfed their own babies and taken a course in breastfeeding peer support and we have two qualified specialist Breastfeeding Counsellors.
We aim to provide a friendly, social place to meet, chat and get information and support if you require it. You don't need to have a problem to come to our group. Many mothers just want to meet others and relax with a cup of tea or piece of cake in a welcoming place.
Although most people attending our group are mothers with babies, we also welcome partners, grandparents and friends who are supporting a breastfeeding mother or mum-to-be.
Our group also carries:
A free library of books and DVDs on breastfeeding and other parenting topics
A huge amount of information to take away with you on pretty much any issue to do with breastfeeding
Toys for toddlers
We really welcome pregnant mothers to our group. Many of our mothers agree that they have benefited from coming to BAPS before having their baby. Leaving the house with a new born can be daunting, particularly when you are coming to a completely unknown place. If you already know where you are going and have met some friendly faces, you can enjoy the pleasure of being able to show us your new baby.
We hold a special [email protected] week on the second Tuesday of the month however please note that pregnant women are always welcome every week and mums who wish to talk to the BFC are still very welcome on this day too!
BAPS is free to attend. As we are a small self-funding charity, we are always very grateful for donations, whether by cash or paypal.
PARKING & PUBLIC TRANSPORT
BAPS is held each week at Hester's Way Children's Centre, Dill Avenue, Cheltenham, GL51 0ES. There is a car park available to the right of the entrance, or road parking opposite. Access is step free and there is a disabled access toilet with baby changing facilities. Prams can be brought into the room, but we may ask you to park them in our sheltered outside space to keep the floor clear.
Public transport; The A bus route is a 5 min walk away at St Thomas More Church. The A bus stops here either way between Princess Elizabeth Way and Prestbury (via Cheltenham Town Centre). The C stops at the end of Dill Avenue and travels between Springbank and Cheltenham Town Centre via Tewkesbury Road.
21 April until 14th July, BAPS will be in the Elliott building which is within the school car park.