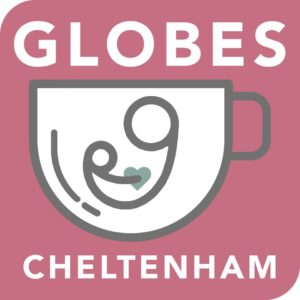 GLOBES: Gardners Lane Offering Breastfeeding Encouragement and Support
CORONAVIRUS UPDATE – PLEASE CLICK HERE to see urgent message from our Trustees.
Thursdays
12:30 – 14:00
Family room,
Gardner's Lane Children's Centre,
Cheltenham,
GL51 9JW
GLOBES is a great group to go to if you have a toddler! We are in a large family room which has space and lots of toys as well as a soft play area and sensory room.
GLOBES is a peer-supporter led group where you can:
breastfeed your baby in a relaxed, comfortable setting
meet and share experiences with other breastfeeding mothers and trained peer supporters
talk in confidence to a qualified specialist breastfeeding counsellor about any concerns you may be having
get fitted for a nursing bra and/or purchase one from our selection
borrow books and DVDs on breastfeeding and other parenting topics
just have a chat and a biscuit, whether you've come before or are venturing out with your little one for the very first time
We're also keen to welcome expectant mums wishing to find out more about feeding and the types of support available to them, or who simply want to meet others in advance of the big day.
We hold a special [email protected] week on the fourth Thursday of the month however please note that pregnant women are always welcome every week and mums with babies are still very welcome on this day too!
GLOBES is free to attend. As we are a small self-funding charity, we are always very grateful for donations, whether by cash or paypal.
PA

RKING & PUBLIC TRANSPORT
Gardners Lane itself is usually busy. There is often parking opposite in Waterloo  Street and Hope Street.